ABOUT US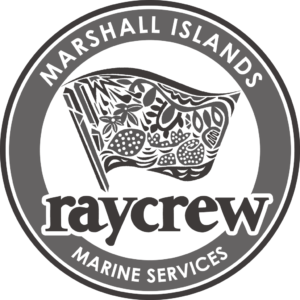 Raycrew Marine Services
P.O Box 4172 Delap Majuro MH 96960 Republic of the Marshall Islands
Hotel Marshall Islands Resort 1F Rm, 141
Email: raycrew.inc@gmail.com    Website: www.raycrew.jp
Raycrew's "Ray" is like a neither a Manta Ray nor Eagle Ray. and It is not a meaning as creatures. It is meaning such a"Ray, Sunlight, Brightness, Inspiration," We strongly hope that the rays reach all things.
We really hope that you will find your stay in Marshall Islands enjoyable and wonderful.
I'm looking forward to introducing you to the Marshall Islands. Thank you.   Hiro (Hiroaki Ueda)
---
VISION
To establish the business as reputable and reliable tourism company recognized worldwide. We strive to achieve our goals and aspirations, believing that our performance and accomplishments will ultimately fulfill our following objectives:
To help improve the quality and standard of tourism for public in general and expand the horizon by providing affordable travel opportunities.
To offer accommodating, hassle-free and efficient travel and tourism services and reasonable prices.
To have the competence and flexibility to offer customers options and alternatives that suit their needs and personal taste.
To optimized our business and ensure that our customers, business partners and employees are satisfied.
---
MISSION
The company plans to promote, develop and improve growth of tourism business in the Marshall Islands.
We provide travel opportunities to everyone. We want them to experience unique and unexplored place on earth with unending possibilities. Explore the Marshall Islands meet friends with the friendly locals, relax on the virgin beaches, and take risks in diving on our most preserved dive sites, come face to face with some unforgettable ocean creatures. You only need to expand your chances of discovering something worth remembering.
---
CORPORATE INFORMATION
Raycrew.Inc,
A licensed company supporting the Marshall Islands tourism industry. Professionally managed with fully integrated services and facilities capable of servicing an efficient package tour at the most reasonable price. The long roster of satisfied repeat customers is the best proof of the company's affectivity. Raycrew Inc. definitely has a lot of potential and opportunities to further expand and develop in the future. The company is managed and staffed by experienced professionals, tour guides, operations staff, dive masters and instructors who undergone rigid training programs. This allows them to maintain Raycrew Inc. service level standard.
---
CORPORATE MOTTO
*A Paradise within Your Reach*
Our company believes in maximizing everything we have to offer an excellent quality and efficiency of our services to our clients and to the major establishments operating in the tourism industry as well.
---
CORPORATE VALUES
In order to fulfill our pledge to deliver the best service, we make it an obligation to embrace and practice the following values in managing our business and daily operations:
To provide service with a smile.
To be trustworthy and reliable.
To be efficient in our transactions and operations.
To maintain strong and effective teamwork and to constantly develop ourselves as a team.
---
AFFILIATIONS
Raycrew Inc. is recognized by the Marshall Islands tourism industry. We are also proud to be associated with some national travel bodies. These affiliations give the company a credibility of being a serious player in tour business.
---
Kommol tata = Thank you very much! in Marshallese words.